Timeline
How it all started
1825
Nicolaas van der Valk, the father of founder Martinus, was born in Voorburg on 15 January 1825. He became a farmer, who had to work hard for his money. In 1855 he married Amalia Wassenaar, the first of his two wives, with whom he eventually had 14 children. When she died in 1874, Nicolaas remarried Elisabeth Groenewegen, with whom he had 10 more children.
1862
In 1862 Nicolaas van der Valk bought the De Gouden Leeuw in Voorschoten. He later expanded this with a café, so that he could earn some extra money to support his large family. Due to its location, next to a busy road between Leiden and The Hague, café De Gouden Leeuw quickly became a household name in the area.
1895
Martinus van der Valk, the youngest son of Nicolaas, was born on 13 July 1895. He married Rie Mulder in 1921 and had 11 children. Martinus was a real entrepreneur: he started his own butcher shop, started a successful car dealership and later became the founder of the family business.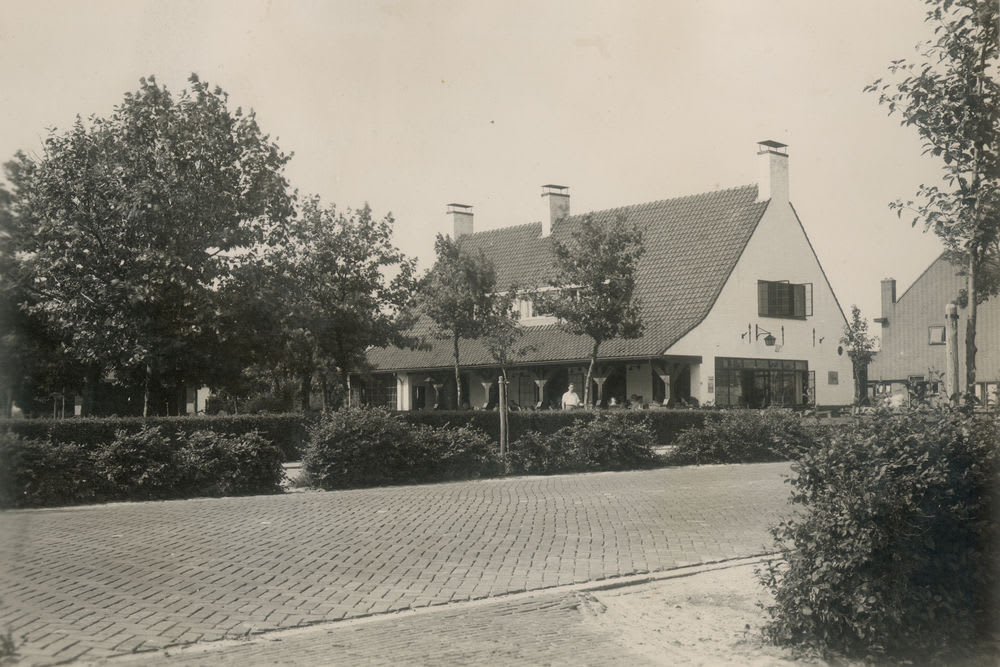 1902
Nicholas died in 1902 at the age of 77. His wife Elisabeth inherited De Gouden Leeuw and managed it together with her sister.
1929
In 1929 Martinus bought the café from his mother. He was on the road a lot for his car business, while his wife Rie managed the café. On the way, Martinus missed the delicious food that Rie made at home, and so the idea arose: people should be able to eat just as well at café De Gouden Leeuw as they could at home.
1939
The Veurseweg was widened, for which De Gouden Leeuw had to make way. Martinus got permission to build a new catering facility and seized this opportunity to expand. Eight hotel rooms were added to the new building. Therefore, the year 1939 is seen as the start of the family business "Van der Valk" as we know it today.
1946
Martinus wanted his eleven children to be well taken care of, and therefore wanted each child to have their own business. Martinus bought the restaurant in the Rode Pannenbuurt in Durgerdam for his eldest daughter Bep and son-in-law Jaap Zeeuw van der Laan. The couple started working here in 1946.
1951
The land of the bar in Durgerdam was expropriated for housing. Instead, Martinus bought Hotel de Witte Bergen in Laren, which Bep and Jaap took over from then on. His second daughter Riet and her husband Jan van Assem now also had their own business: the Haagsche Schouw in Leiden.
1958
This is the year in which the first Van der Valk hotel in Belgium was opened: Hotel Dennenhof in Brasschaat. In that year Martinus' son Gerrit, who had traveled around the USA and spent the night in motels, also came up with a new plan. Sleeping along the highway. By building motels outside the city, Van der Valk was able to offer everything in a beautiful, rural environment. Hotel Nuland is therefore the first motel that was completely designed and built by the family. Before that time, only old buildings had been renovated.
1969
Martinus van der Valk died in 1969 at the age of 74. At that time, Van der Valk had 16 hotels.
1980-1995
In the eighties and nineties many new hotels were added. Two of Martin's sons came more and more to the fore; Arie and Gerrit. Arie was the financial man and Gerrit was the entrepreneur and the face to the outside world.
1982
In 1982 Gerrit's wife, Toos van der Valk, was kidnapped by three Italian criminals. They held her for 21 days and after paying a ransom of 13 million guilders, she was released.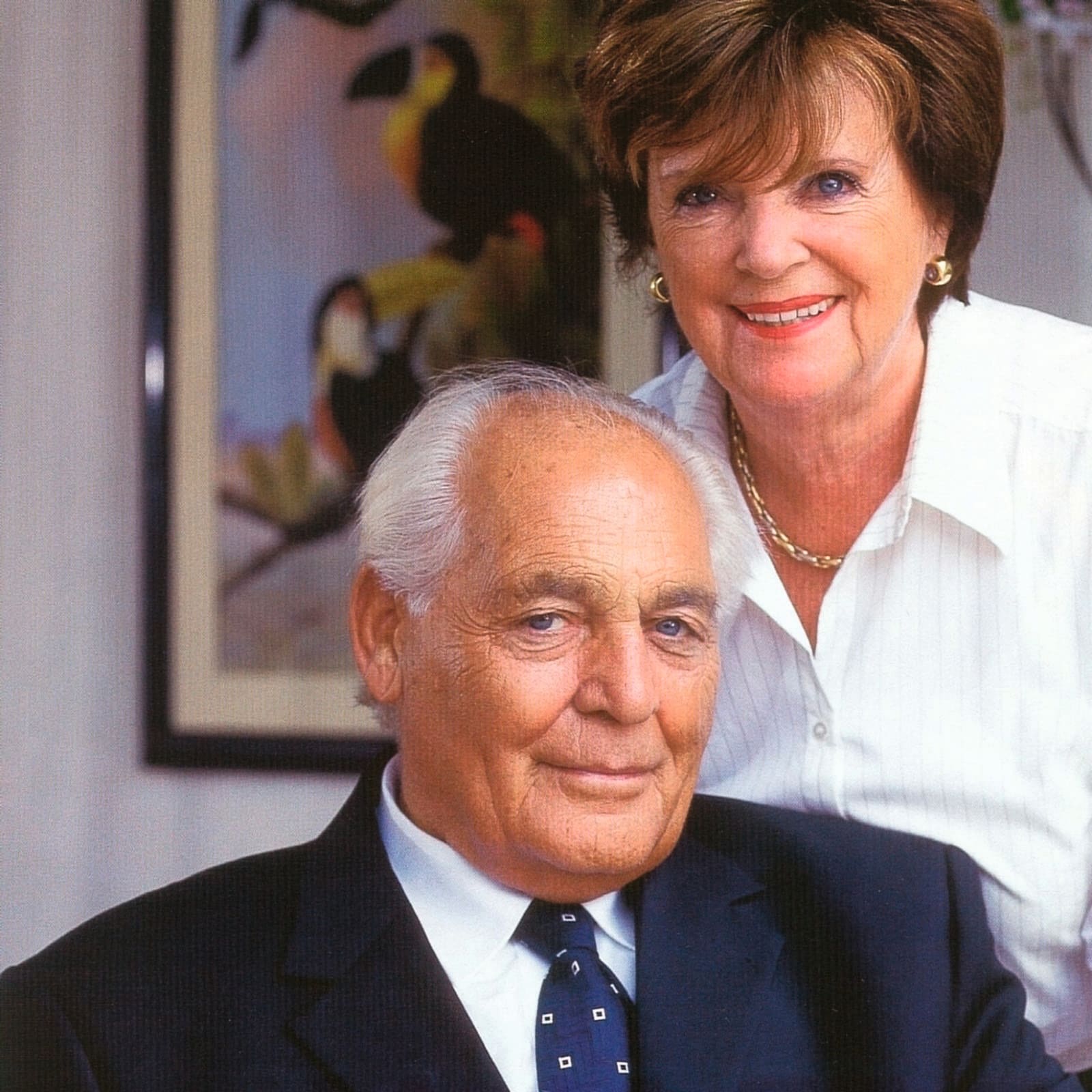 1995
In 1995 Van der Valk was reorganised and the day-to-day management was handed over to the next generation. At this time, the company was also split into the nine family divisions.
2000
Van der Valk has been a franchise organisation since 2000, whereby every franchisee must be a descendant of Martinus van der Valk.
2011
The hotels of the Voorschoten and Matser branches are operating under the Valk Exclusive flag since 2011. Despite this name, the quality level is the same. The split can only be seen in the behind-the-scenes organisation. De Valk Exclusive hotels, for example, are not listed on this website, because these hotels arrange this at hotel level.
Today
Van der Valk currently has 110 hotels in the Netherlands and abroad, and the group is still growing. This year, three hotels have already opened!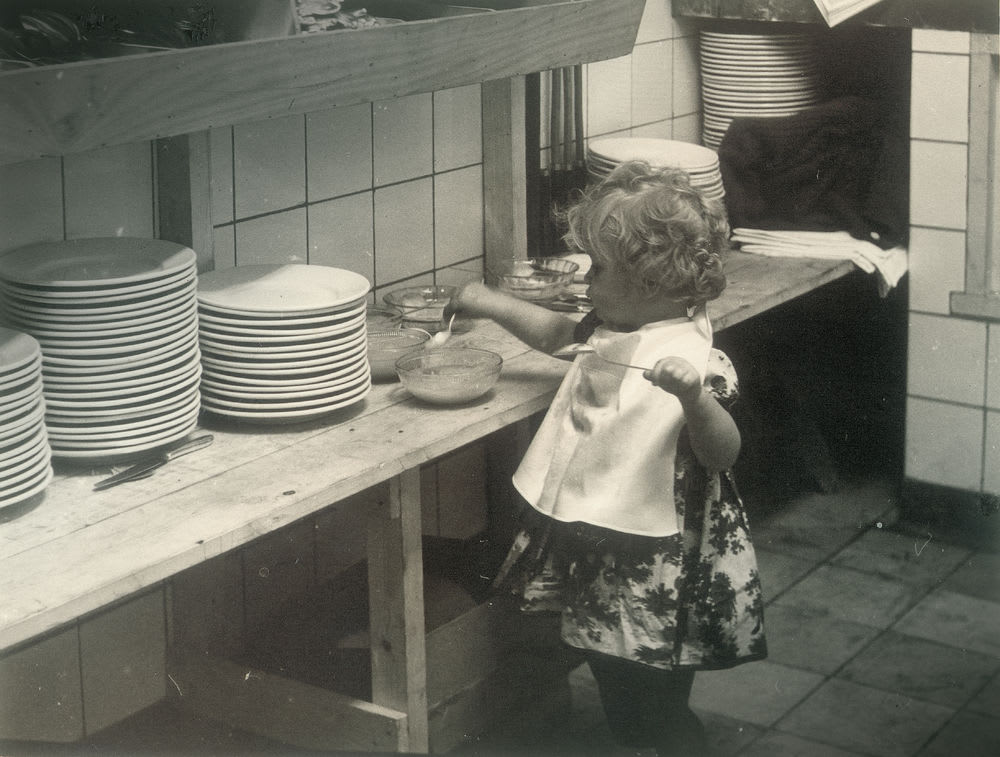 Generations: the family
First generation: Nicolaas & Elisabeth van der Valk
Had 24 kids. In 1862 they bought the Gouden Leeuw in Voorschoten and the first café was opened.
Second generation: Martinus & Rie van der Valk
Martinus had a true enterpreneur. In 1929 he took over the farm and café and expanded it with a playground. At the age of 25 he was a farmer, pub owner and butcher and later he also worked in the car trade. These different types of trade were all crucial to the creation of the Valk chain as we know it today. You will find portraits of Martinus & Rie in almost any Van der Valk hotel.
Third Generation
Bep (the eldest daughter of Martinus and Rie) moved to Durgerdam in 1946, where Martinus bought her the pub in the rode pannen neighbourhood. In 1948 the Haagsche Schouw was bought for Riet.
The Bijhorst was purchased in 1949 and was intended for Ina. With the expansion, the brothers Arie and Gerrit became more and more prominent in the business. Arie had continued to study and became the financial man, while Gerrit, like his father, was the sales man. Ten years before Martin's death, all his children were running a restaurant or motel.
Fourth Generation
In 1995 the final transition between two generations takes place. Gerrit and Arie formally withdrew from the day-to-day management and Martinus' grandchildren are now in charge.
The fourth generation continued to steadily expand the number of supply companies. From a butcher's shop to a construction company, everything that has to do with setting up and operating restaurants and motels were set up by the Van der Valk family.
Six persons from the fourth generation have starred in the television series Jonge Valken. They show what it takes to run a Van der Valk hotel. You can watch this series via this link!
Fifth Generation
The young Van der Valk children are well educated and even more willful than their parents. They experiment with new culinary concepts and they have their own ideas about the future of the hospitality industry.
Timeline
These are the years in which the hotels were opened:
1939
Hotel De Gouden Leeuw in Voorschoten
1948
Hotel Hilversum - de Witte Bergen
1949
Hotel het Haagsche Schouw en Hotel Den Haag-Wassenaar
1952
Hotel De Molenhoek - Nijmegen
1954
Hotel 's-Hertogenbosch - Vught
1956
Hotel Avifauna en Hotel De Bilt-Utrecht
1957
Hotel Hardegarijp-Leeuwarden
1958
Hotel Dennenhof
- - - First Van der Valk hotel in Belgium - - -
1968
Hotel Nuland - 's-Hertogenbosch
1973
Hotel Volendam, Hotel Groningen-Westerbroek en Hotel Apeldoorn - de Cantharel
1974
Hotel Gilze-Tilburg, Hotel Eindhoven en Motel De Wouwse Tol
1979
Hotel Saint-Aygulf en Hotel Heerlen
1983
Hotel Nazareth - Gent en Hotel Vianen-Utrecht
1986
Hotel Tiel en Hotel Moers
- - - First Van der Valk hotel in Germany - - -
1989
Kontiki Beach Resort Curaçao, Hotel Stein-Urmond en Hotel Spier-Dwingeloo
1992
Kasteel Bloemendaal en Hotel Hengelo
1993
Hotel Gladbeck, Hotel Venlo en Hotel Rotterdam - Nieuwerkerk
1994
Hotel Berlin Brandenburg en Plaza Beach & Dive Resort Bonaire
1995
Hotel Emmeloord, Hotel Drongen - Gent, Hotel Spornitz en Hotel Groningen - Zuidbroek A7
1997
Hotel Ballendstedt en Hotel Leusden - Amersfoort
1998
TheaterHotel De Oranjerie Roermond en Hotel Cuijk - Nijmegen
1999
Hotel Maastricht, Hotel Purmerend en Kasteel Terworm
2001
Hotel Drachten, Hotel Wieringermeer, Resort Linstow en Schloss Meisdorf
2005
Hotel Wolvega - Heerenveen en Hotel Charleroi Airport
2006
Hotel Hamburg - Wittenburg en Hotel Breda Princeville
2007
Hotel Ridderkerk, Hotel Den Haag - Nootdorp en Tierra del Sol Aruba
2008
Hotel Serrahn en Hotel Houten - Utrecht
2009
Hotel Brussels Airport, Hotel Verviers en Hotel Duiven bij Arnhem A12
2010
Hotel Amersfoort-A1, Hotel Harderwijk, Hotel Middelburg, Hotel Sneek, Hotel Rotterdam - Blijdorp, Airporthotel Dusseldorf en Hotel Almere
2013
Hotel Brugge-Oostkamp en Hotel Zwolle
2014
Hotel Uden - Veghel (het 100ste Van der Valk hotel), Hotel Drewitz en Hotel Hoorn
2015
Hotel Schiphol, Hotel Mons en Hotel Antwerpen
2016
Hotel Zaltbommel - A2, Hotel Veenendaal, Hotel Nijmegen - Lent, Hotel Enschede en Hotel Oostzaan-Amsterdam
2017
Hotel Luxembourg-Arlon, Hotel Groningen - Hoogkerk, Hotel Utrecht en Hotel Apeldoorn
2018
Hotel Leeuwarden, Hotel Tilburg, Hotel Amsterdam-Amstel en Hotel Congrès Liège
2019
Hotel Sélys Liège en Hotel Mechelen
2021
Hotel Deventer, Hotel Gent en Hotel Texel - De Koog
2022
Hotel Delft A4, Hotel Lelystad, Hotel Bloom, Hotel Eindhoven-Best en Hotel Gorinchem